Team building can be the most important investment you can make for your organization.
The benefits of team building are numerous, even for the highest-functioning team. Spend the day with one of our highly skilled team-building facilitators as you navigate through building trust, managing conflict, and understanding communication, all while having a unique shared experience. Our program is customized to each group's desired outcomes, with full and half-day programs available.
Check out the themes that can be chosen for your program, or fill out our interest form, and one of our facilitators will get back to you.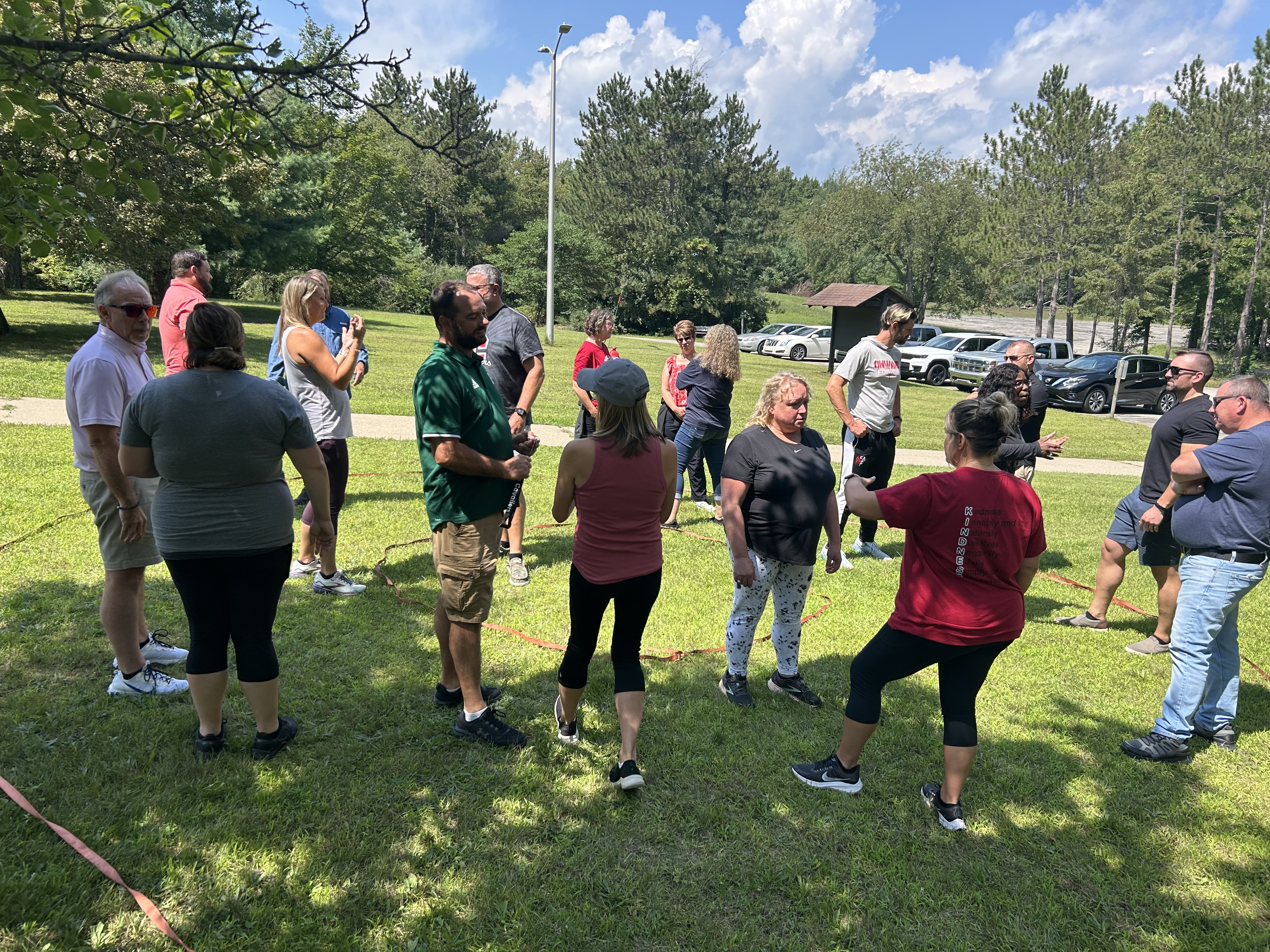 "Our instructor was a fantastic facilitator and I have already recommended this program to other educator friends! She took a room of people with masters degrees + and made them come out of their shells and really evaluate our culture! "
Carrollton Administrator  
   Carrollton Public Schools
"The facilitator did a great job at taking the lessons learned from the activities to issues identified from our pre-survey"
Lead Administrator  
   Saginaw County Health Department
"I found it enjoyable, reflective, and a great opportunity to learn about my team. Our facilitator was engaging and thought-provoking. The activities were appropriate, and the addition of the escape room was amazing! "
Administration Cabinet Member  
   Saginaw ISD