Team building can be the most important investment you can make for your organization.
The benefits of team building are numerous, even for the highest-functioning team. Spend the day with one of our highly skilled team-building facilitators as you navigate through building trust, managing conflict, and understanding communication, all while having a unique shared experience. Our program is customized to each group's desired outcomes, with full and half-day programs available.
Below is a description of our team-building "themes" that can be customized for your group. Please fill out the interest form for more information, and a Hartley facilitator will get back to you shortly.
Low - No running or jumping activities. Zero physical ability is needed. This may include a gentle walk on flat surfaces.
Medium - Little to no running or jumping. Challenges may be physically challenging for a few participants but a vast majority will be able to complete them with little physical effort. A mix of problem-solving and active activities. Maybe inside or outside.
High - May include running, jumping, or physically challenging activities. High energy and some physical ability is needed to complete challenges. Very little to no sitting activities. Mainly outside.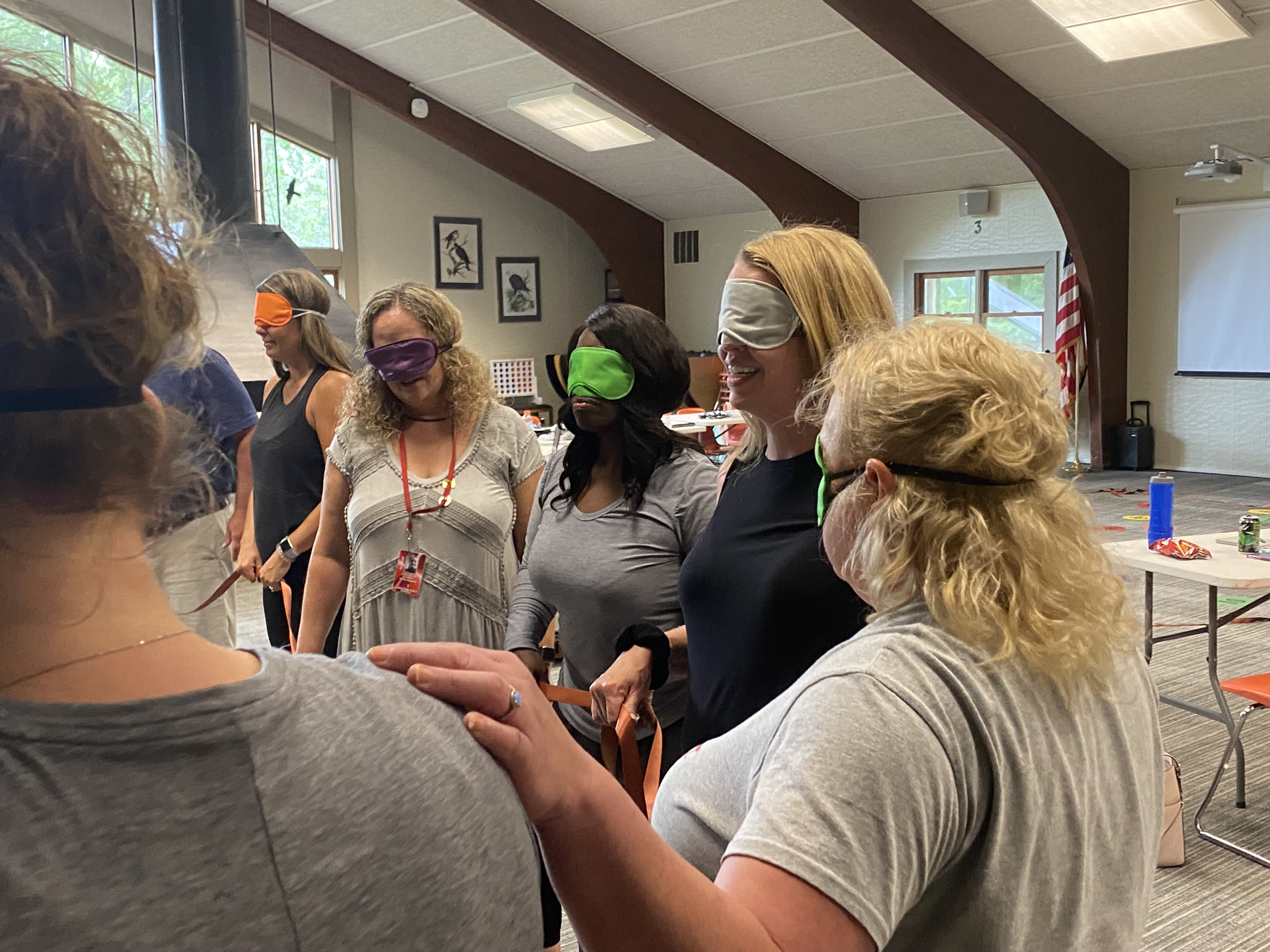 Trust is the foundation of a successful, high-functioning team. When trust is broken or simply not there, individuals work towards their own goals rather than doing what's best for the team. Through carefully designed activities and games, participants will gain a better understanding of their teammates while learning what it takes to build trust.
Time Frame: Full or Half Day
Activity Level Choice: High, Low with or without low ropes
Goals: Build common understanding between participants to accelerate building trust within the group.
Outcomes: Group members will understand their role within their team. An increased understanding of teammates. Increased group cohesion and effective communication. Increased group trust through vulnerability, authenticity, and empathy.
How many times have you heard, "If they had only communicated that to me, I would have been able to do my part?" Communication, when efficient and effective, can launch a team from good to great. The most effective teams communicate detailed plans with clear direction so that everyone understands and is on the same page. The reverse can be said if communication is ineffective or nonexistent. Team members will learn the importance of verbal and nonverbal communication while engaging in activities designed to challenge their thinking and ability to communicate clearly.
Time Frame: Full or Half Day
Activity Level Choice: High, Low with or without low ropes
Goals: Team members will understand the importance of effective and efficient communication and building trust within the team to communicate openly.
Outcomes: Common language established to complete goals. Understand how verbal and nonverbal communication impact the overall team. Learn to effectively and efficiently communicate with team members.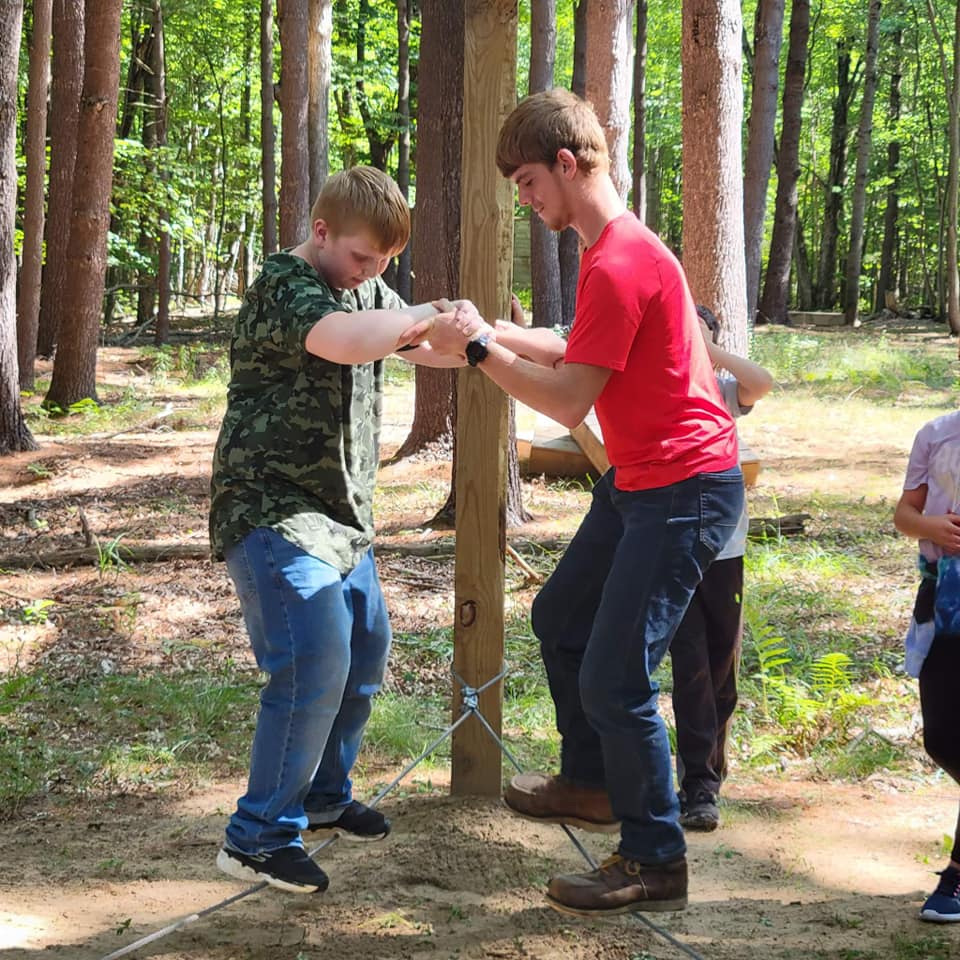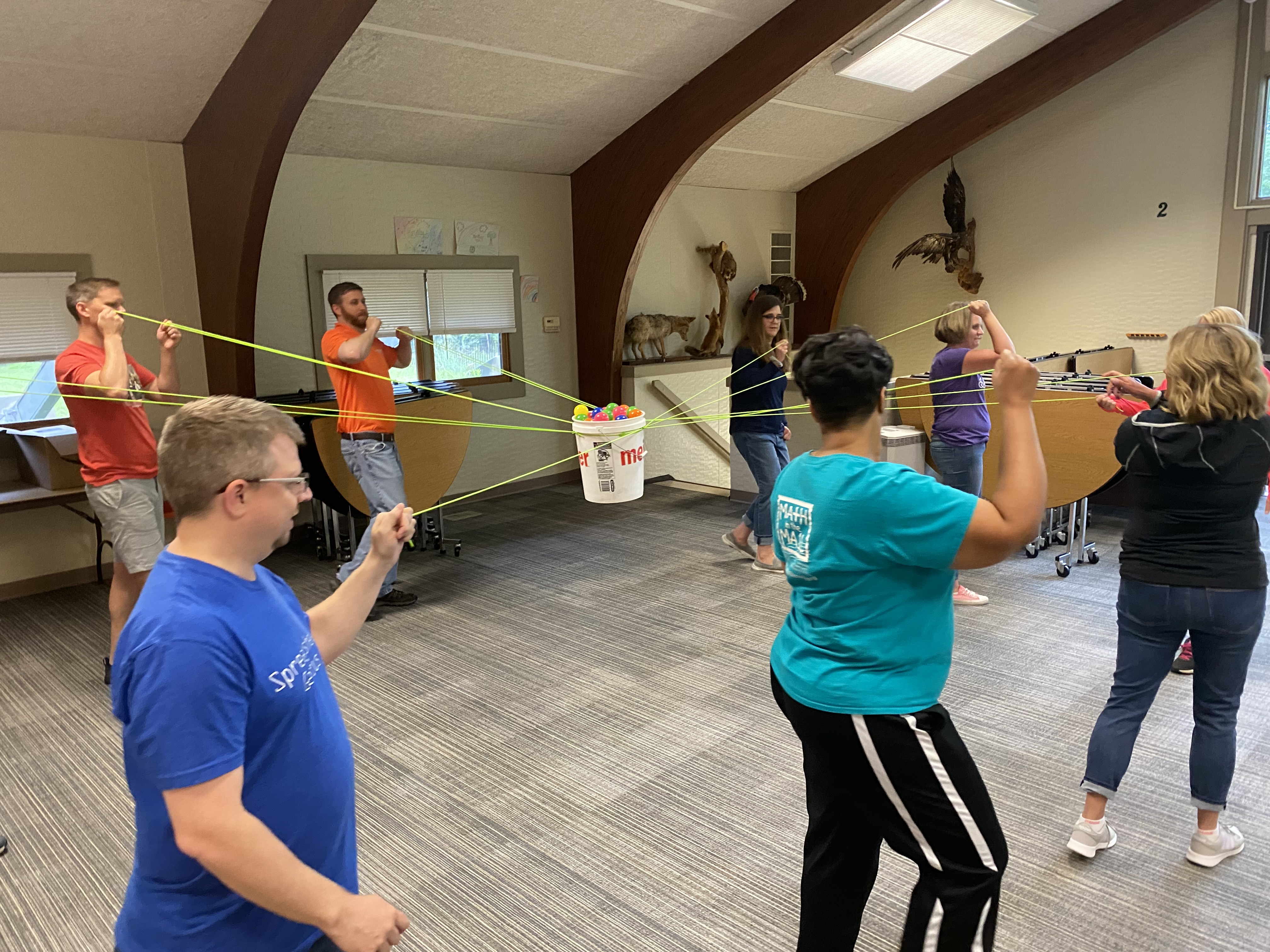 Is your team experiencing a slump that is getting in the way of their full potential? Does your team feel empowered to make decisions to help achieve a common goal? Revive the passion and energy team members once had when they first began their project or journey. Leaders amongst teams will learn what it takes to make their teams feel supported as a means to motivate their team members.

Time Frame: Full or Half Day
Activity Level Choice: Low to High, Low with or without low ropes
Goals: Motivate and breathe new life into a team that lacks motivation.
Outcomes: Renewed energy for the team. A better understanding of individual team members. Reset of common goals and building of trust.
Change can be uncomfortable, especially if it is something we think we won't be good at or will be too difficult. The resistance to change within a group can bring down morale, decrease trust, and ultimately sabotage even teams with best intentions. In this program, gain a new perspective on accepting and embracing change. These activities are less about competition and more about building trust, collaboration, and collective thinking. Join us as we explore useful processes for successfully managing workplace change.
Time Frame: Full or Half Day
Activity Level Choice: High, Low with or without low ropes
Goals: Build trust, communication, and engagement within the team as a means to embrace change.
Outcomes: Improve organization's morale and productivity. Increase communication and trust among team members. Decrease individuals' resistance to change. Participants will gain a better understanding of the individuals on their team.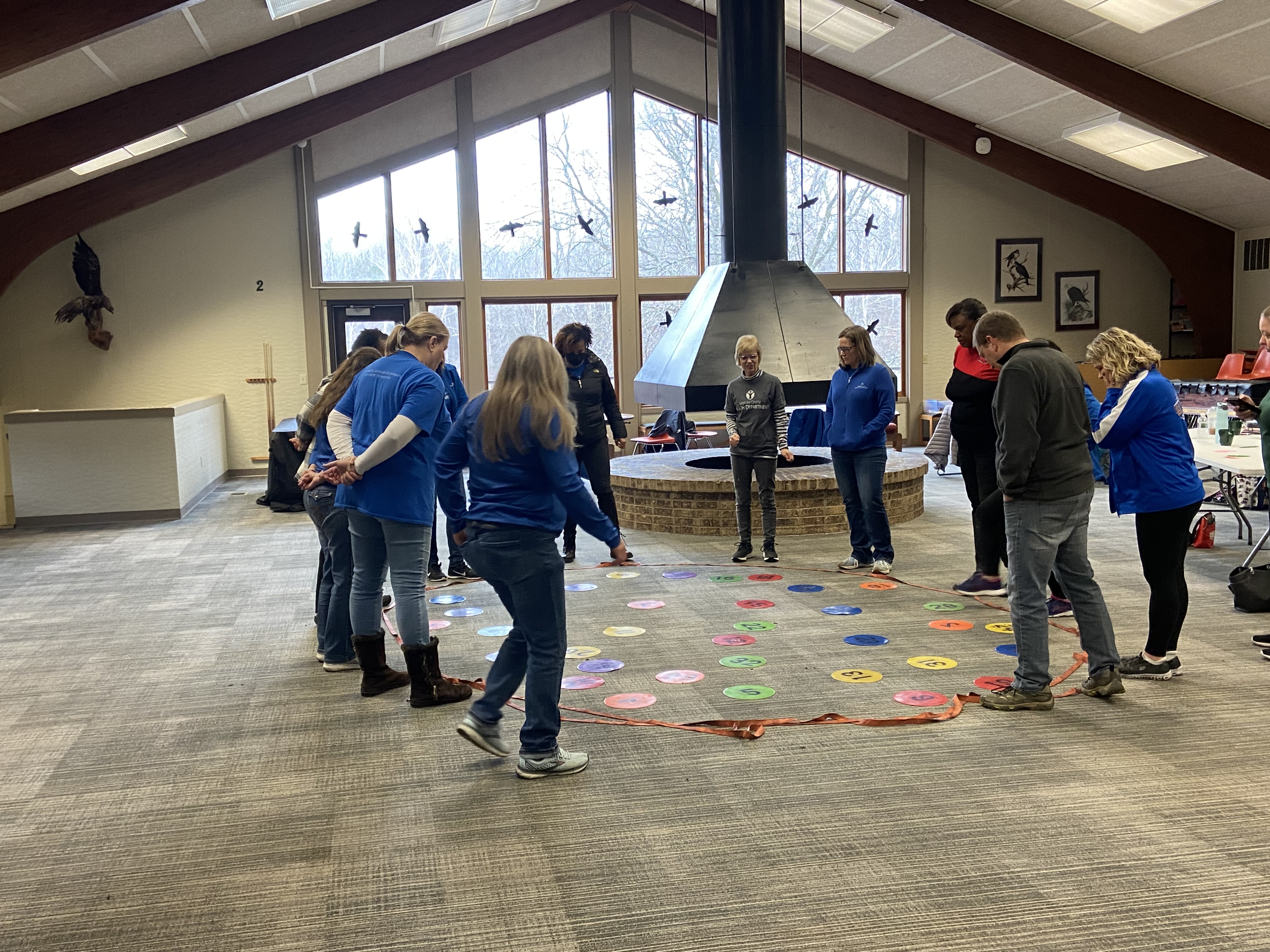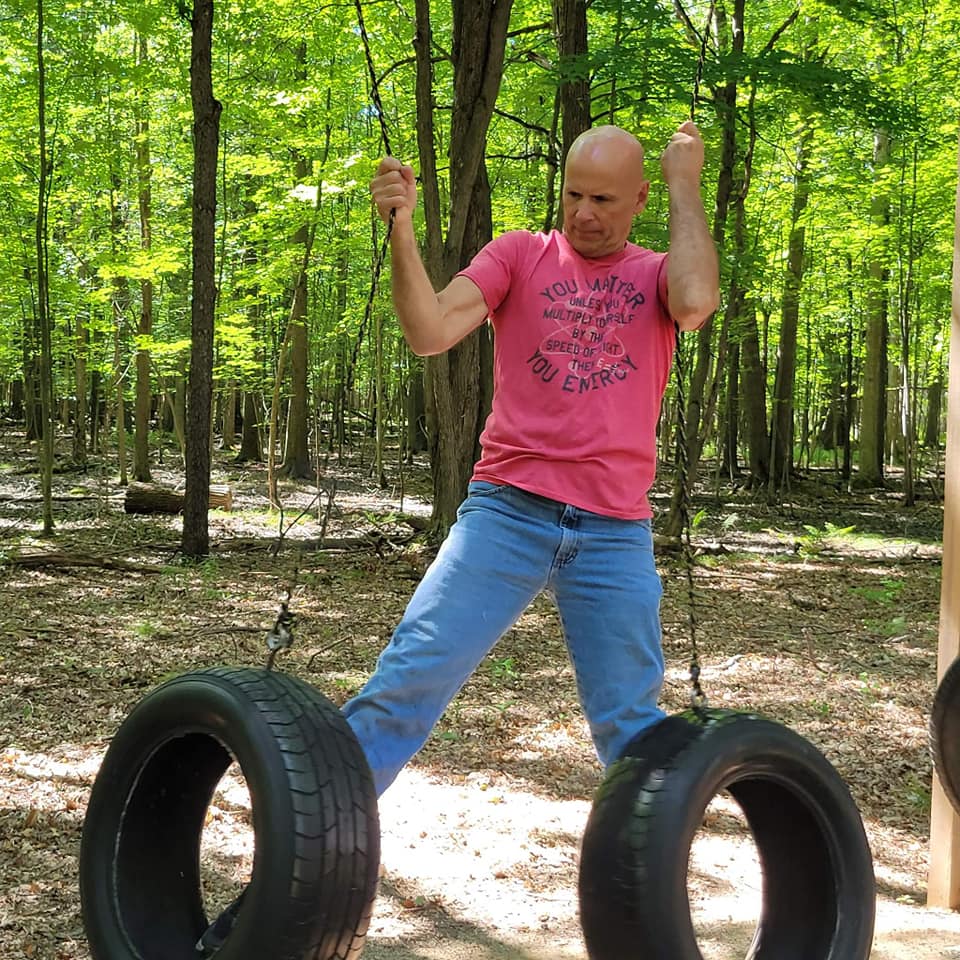 A leader is more than assigning projects and giving direction. Great leaders learn to listen above talking, share their vision, demonstrate integrity, communicate effectively, make hard decisions, empower others, recognize success, and help others be the best they can be. Everyone possesses leadership abilities, and this session focuses on strengthening those care abilities. Participants will learn how to effectively lead a team and identify when followership, the ability to take direction and support a program, is also part of being a smart leader.
Time Frame: Full or Half Day
Activity Level Choice: High, Low with or without low ropes
Goals: Team members will learn what it means to lead a group and how the role of followership is also being a leader.
Outcomes: Understanding what makes a good leader, team awareness and empowerment, build on existing leadership skills and develop trust through leadership and fellowship.
How can we set aside our individual self-interest and work towards getting results for the team? Establish what success looks like for your team and set objective goals that every member can agree to work towards. This program is designed to help participants understand their own personal roadblocks and teaches individuals how to overcome these barriers. How do ego, self-interest, and working in silos prevent a team from getting agreed-upon results?
Time Frame: Full or Half Day
Activity Level Choice: High, Low with or without low ropes
Goals: Find best practices for working across departments to strengthen the overall organization.
Outcomes: Learn the difference between subjective and objective team goal setting. Create focused and visible goals that every team member can follow in order to achieve desired results. Learn to overcome the distractions of ego, self-interest, and working in silos to achieve the results laid out by the team.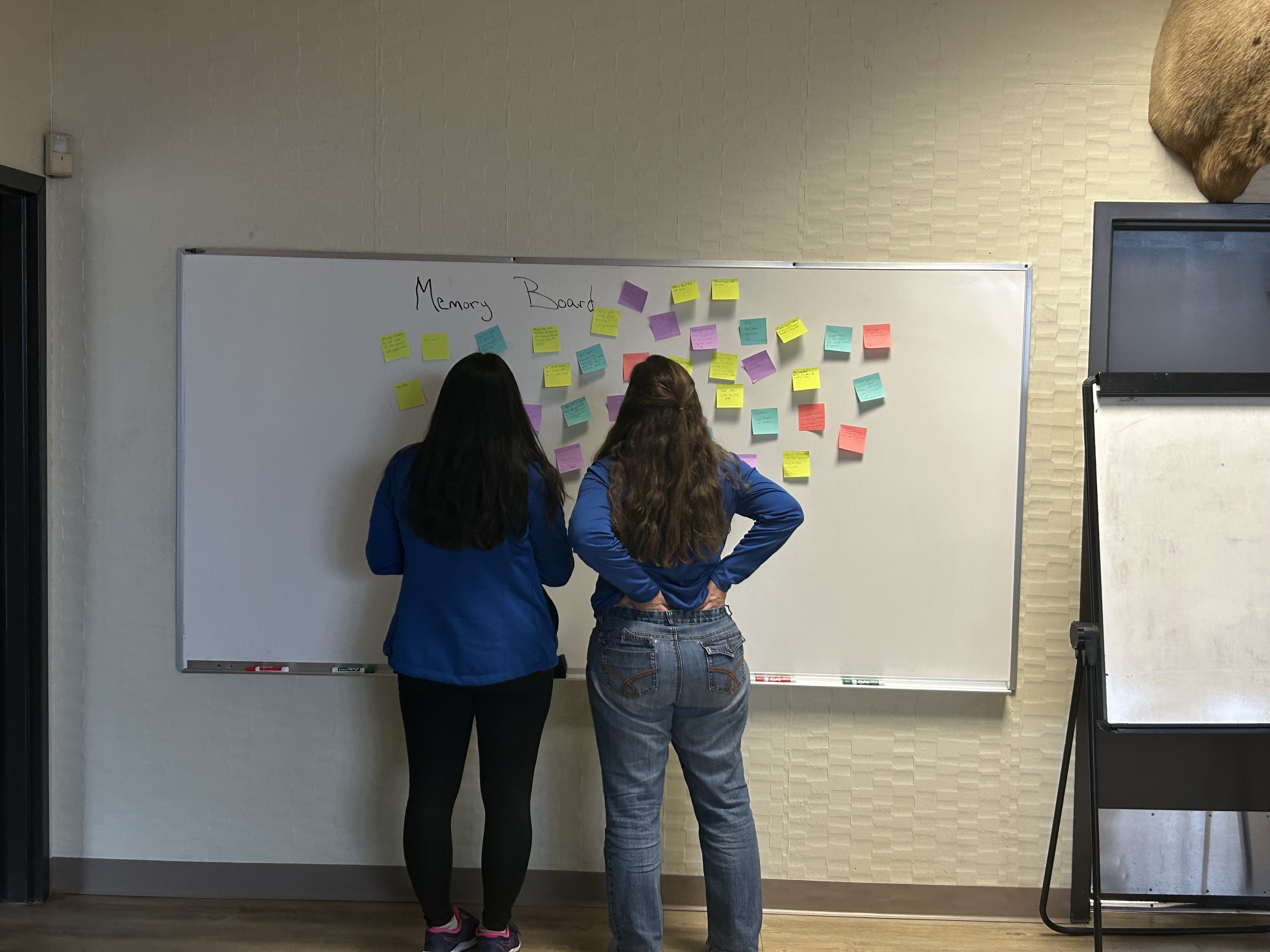 "Out of the Box Thinking"
Build a tower with a single piece of paper, transport toxic waste to a safe place, or break into an escape room during the Brain Busters program. Teams will be challenged with difficult tasks and pushed to find new and creative solutions. No matter the job title, skillset, or background, this program pulls out the creative side in all types of people.
Time Frame: Full or Half Day
Activity Level Choice: High, Low with or without low ropes
Goals: Explore the creative process as a means to help participants challenge their current work style.
Outcomes: Builds trust and collaboration among team members. Learn how to use the creative process to solve complex problems. Increased ability to problem solve.
The way a team manages conflict can influence their success or failure. When conflict is managed in a constructive manner, teams can begin to work through clashes of interest. Conflict, when not dealt with properly, can lead to downturns in productivity and an increase in absenteeism. Through building trust and learning to listen for understanding, team members will be guided through exercises designed to build trust and solve problems in a positive way. Together we will learn how to focus on behaviors and events rather than personalities, learn to listen, identify points of agreement and disagreement, and identify ways to resolve conflict.

Time Frame: Full or Half Day
Activity Level Choice: High, Low with or without low ropes
Goals: Establish a safe environment where individuals can feel comfortable managing conflict within the team.
Outcomes: Learn to proactively discuss issues rather than let them continue in conflict. Address ways to handle conflict through listening for understanding. Problem-solve in a manner that allows all team members to support each other and make decisions.